About Emily
Emily Palmer, MHC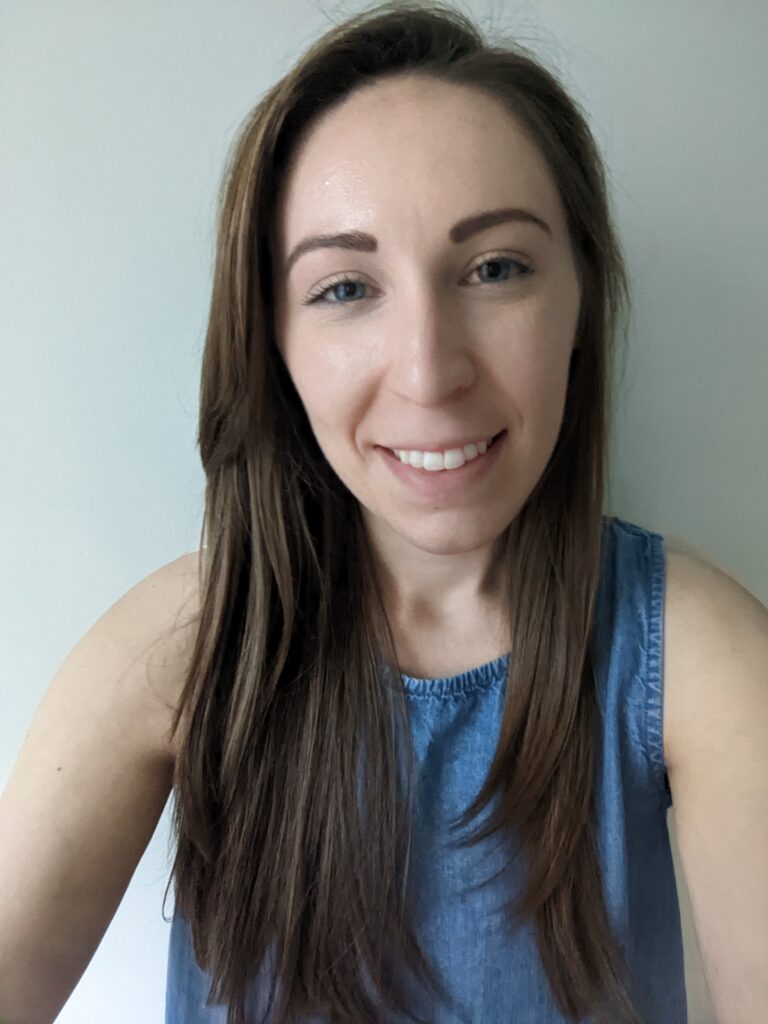 Working with people in multiple capacities is what led me to pursue a career in counseling. In each of my roles supporting youth, people of all ages with IDD/DD and their caregivers/supports, women facing homelessness and trafficking, clients of the LGBTQIA+ community, and counseling adults through a primary care physician's office I have been and continue to be awed by people's stories and resilience.
I truly enjoy working with each client to find what support looks like for them, whether it be providing a safe space to just be themself and express how they feel, listening without judgment, or collaborating on actions to improve their quality of life. I believe you are the expert of yourself, and I am a resource to aid in your journey.
In my own journey, I have learned that one of the most important roles of a counselor is to be a lifelong learner. I will never be an expert, but I will continue to keep an open and curious mind to learning new information and challenging myself to study and find opportunities for further training.
Emily is currently accepting new clients. Her rate is $75 per session.
Payment options for sessions with Emily are:
Cash, Check, or Credit Card (HSA and FSA included)
emily@beaconcounselingsvcs.com
585-326-3980